PISE has been fortunate to work with some extraordinary people and organisations in the work we do. These collaborations have resulted in a large knowledge base in the hope of engaging individuals of all ages and abilities to be active. We love to share our knowledge with our community and the resources below are published documents available for free for everyone.
MEGA
Our Maximum Engagement in Games and Activities (MEGA) document, originally published in 2013, is a widely shared resource listing hundreds of activities separated by age range. While some of the language used is a little dated in relation to PISE, the way we speak about physical literacy and how we describe activities in 2020, the content provided regarding optimal challenge, fundamental movement skills and the games themselves are just as relevant as ever!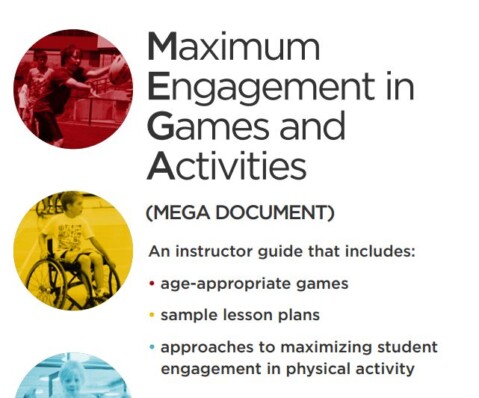 I CAN Develop Physical Literacy
A collaboration between PISE and the Canucks Autism Network resulted in the I CAN Develop Physical Literacy resource. Published in 2015, this document is intended to serve as a support tool for educators, coaches and recreation leaders who interact with individuals with autism within their setting.
The resource gives a brief introduction to Autism Spectrum Disorder (ASD or autism), but focuses mainly on support strategies, behaviour support tools and how to modify activities to create optimal challenge.
The resource includes lesson plans for children age 4-11 years as well as providing support tools that are relevant to any age group.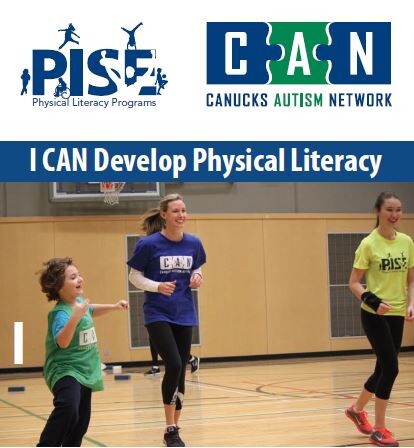 Inclusive Fitness Handbook
PISE was proud to collaborate with CanAssist to create the Inclusive Fitness Handbook for Fitness Professionals. This resource was able to be created thanks to OneAbility, a Victoria based collaborative group of community partners that aims to provide leadership to enhance the adapted sport and physical activity landscape.
Published in 2017, this handbook was created as a resource to support certified fitness professionals working with clients with different disabilities and various barriers to physical activity. The disabilities profiled in this handbook (amputation, autism, cerebral palsy, Down syndrome and vision impairment) were selected to fill the gap in pre-existing resources. As such, some prevalent disabilities, including spinal cord injuries, were not included in this handbook as other valuable resources currently exist.